The smallest Raspberry Pi computer– the Pi Zero has now officially been released.    This tiny Linux based computer includes a 1 GHz processor with 512 mb of RAM on board.
The Raspberry Pi Foundation had been shaking up the industry for several years with the various models of the Pi, but this one promises to be a true game changer.  The price and size of the Zero open the possibilities even wider for the world of inventors, hackers and makers.  At this price and size- these can be practically given away.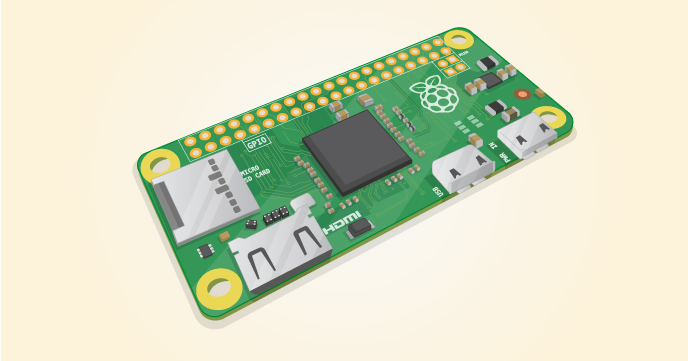 If you have a subscription to the Official Raspberry Pi magazine, you will actually receive one of these inside your December edition!
Over the upcoming weeks it should be truly exciting to see what the world makes of these devices.
Remember to sign up for our FREE Community Newsletter: